November 30, 2021
Thanks for checking out #GivingTuesday for the Iowa Bicycle Coalition
This year, #GivingTuesday is bigger than it has ever been before. With a $25,000 challenge grant from Fred and Charlotte Hubbell, an additional $25,000 challenge grant from the Reichardt Family and $8 million dollars in matching funds on the table from Facebook*, today is the absolute best day all year to support the Iowa Bicycle Coalition. Just select the platform you want to give on, make an easy one-time donation, and sit back knowing that your donation counts for up to 3 times its normal impact! Thank you for being part of something great for bicycle advocacy today.
If you have a moment, there is great video content dropping all day long on our Facebook page. Stop by, enjoy the content, drop a like, leave a comment, and share the stories with your friends. Everything you do helps expand our reach and empowers us to end fatal crashes and make bicycling safer and more accessible to everyone in Iowa.
Choose your giving platform

+ Facebook matches donations
+ No CC fees so your donation goes farther
– Requires a Facebook account
+ Easy donation

+ No account required

– Facebook doesn't match donations

Join the fun on Facebook
We're dropping great videos and stories all day on social media. Check out the story and interact with us in the comments for a great time. Even if you haven't biked off that turkey dinner yet, you can still get your fill of bicycling today.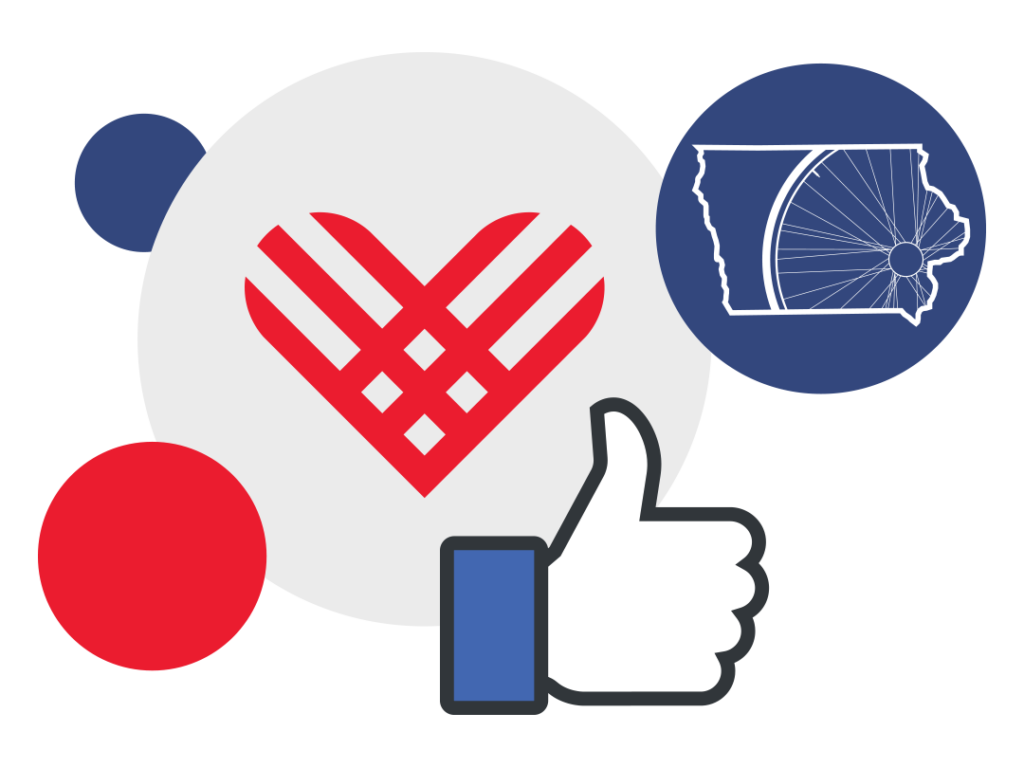 Help spread the word by sharing on your social media.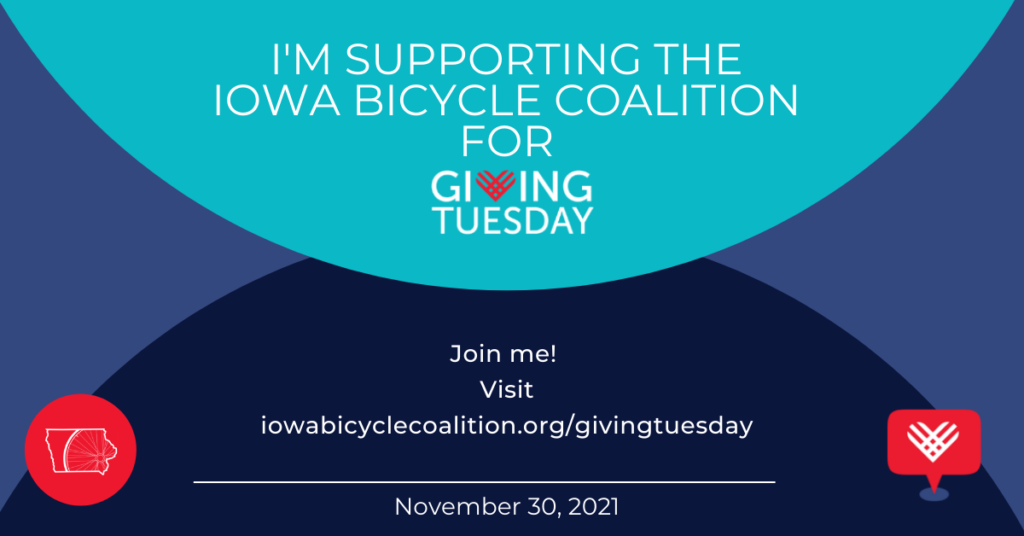 There's still time to share the campaign with other people you know. Check out the GivingTuesday ambassador page for content and tips for sharing on social media.
*$8 million dollars in matching funds from Facebook are available with the following rules. Donations must be made through the Facebook platform, the match is a dollar-for-dollar match for the first $2 million and at a 10% match for the remaining $6 million in funds (i.e. a $100 donation would get a $10 match), the match period extends from 7 AM Central time November 30th until the $8 million matching pool is exhausted, a single donor can be matched up to $20,000 and a single charity can receive up to $100,000 in matched funds from Facebook. Note: the 1:1 matching funds were exhausted within 10-15 minutes last year and the 10:1 matching funds were exhausted within hours.